HIGH DEFINITION BROWS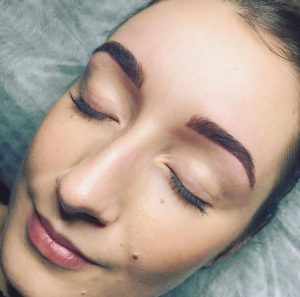 For tailor-made and maintenance free brows.
High Definition is a SEVEN STEP brow treatment, helping you to create your most perfect brow shape, colour and style.
Inclusive of a consultation, custom blended tint, thread, wax and tweeze where necessary, your brow will be looking their very best.
Many of our clients have commented that it reduces the need to fill the gaps in their brows and adds definition where hairs are fine or sparse.
This brow service is finished with a full brow makeover including the use of our Jane Iredale 100% pure mineral powder, (safe to use directly after hair removal as it's bursting with vitamins, minerals and antioxidants!) and Jane Iredale Pure Brow Gel both vegan friendly, cruelty free and good for your skin.
No peroxides or preservatives. Perfectly suited to sensitive skin types.
$65